S-176 M/V UNALAQ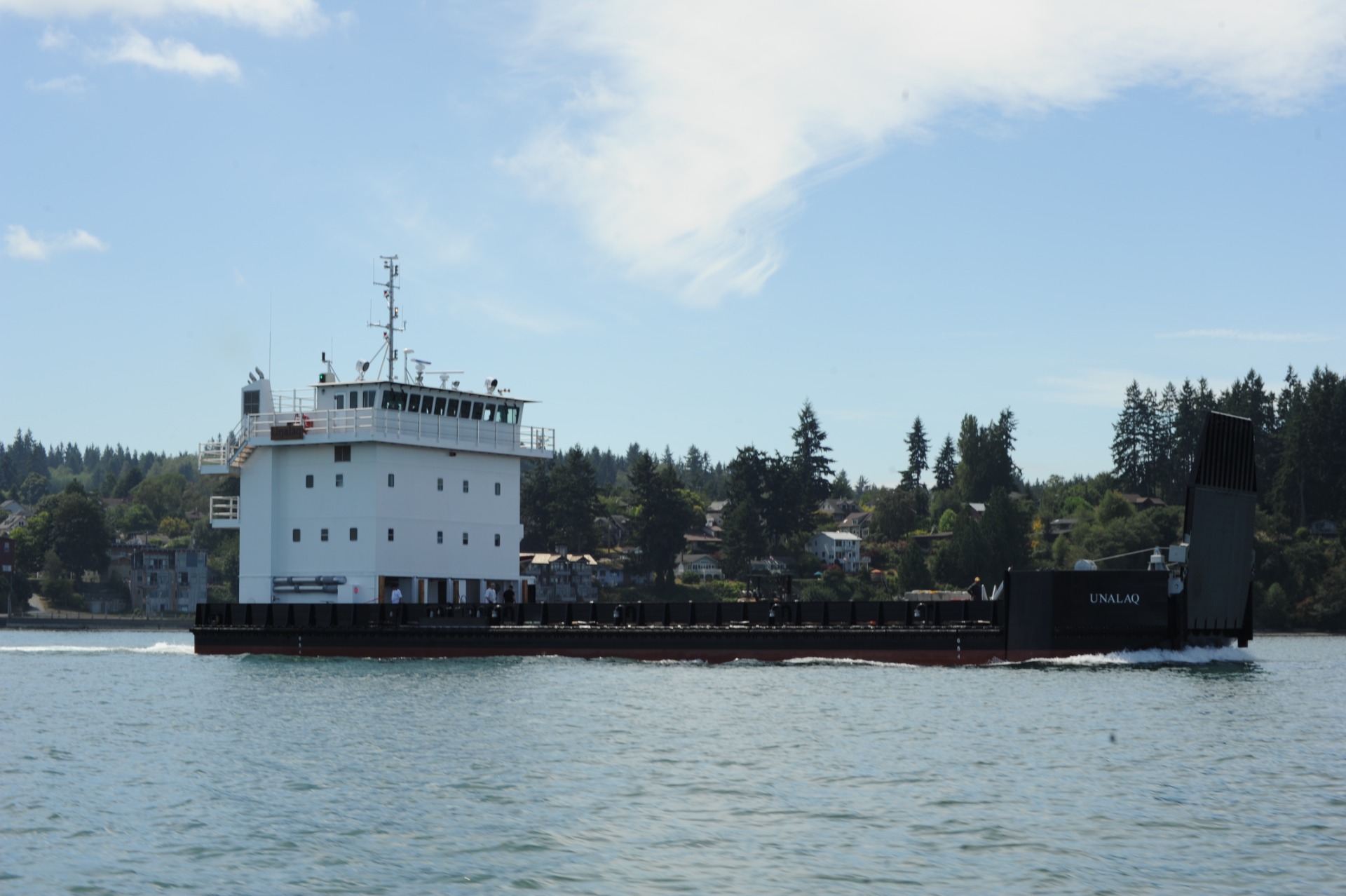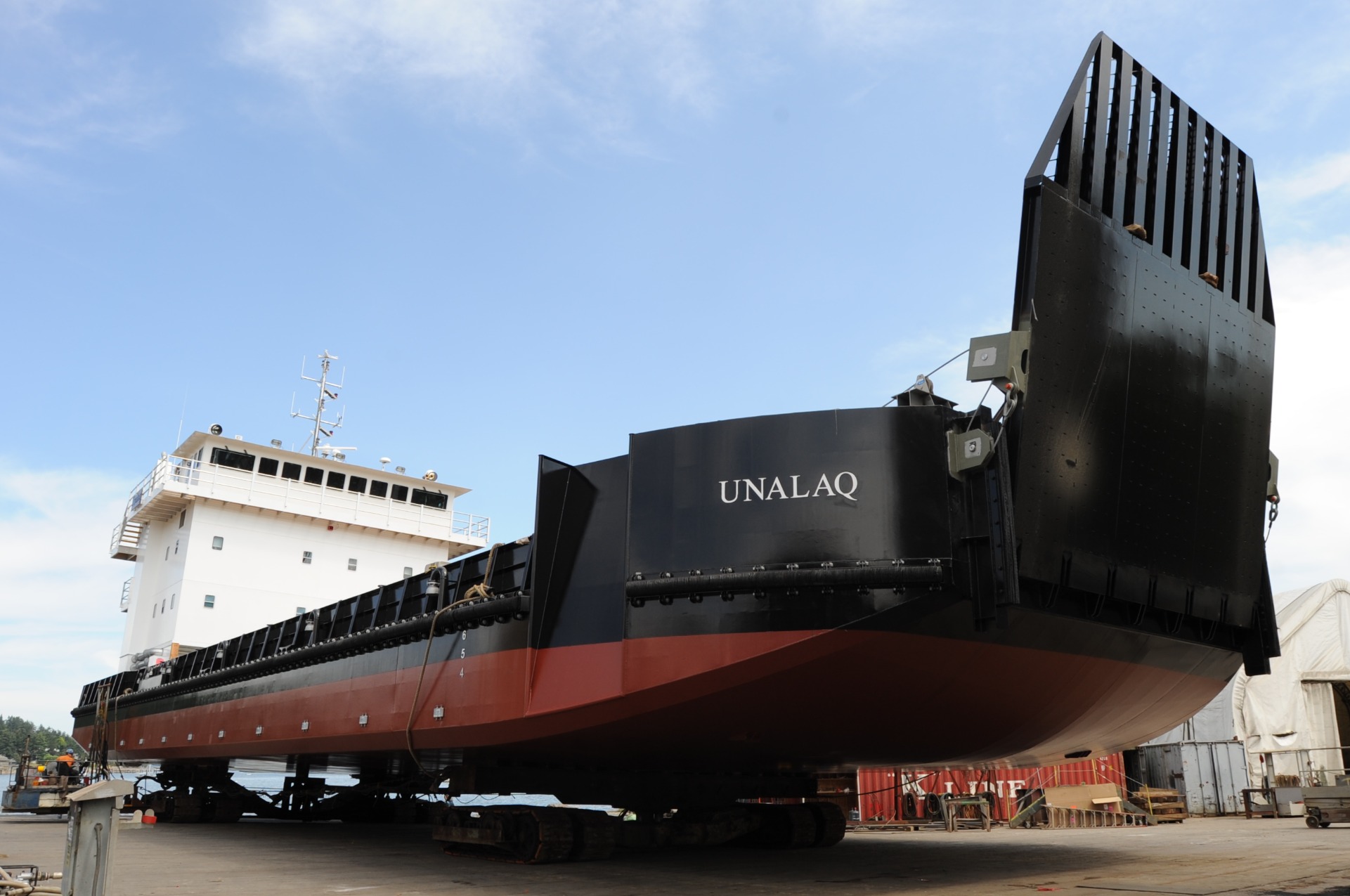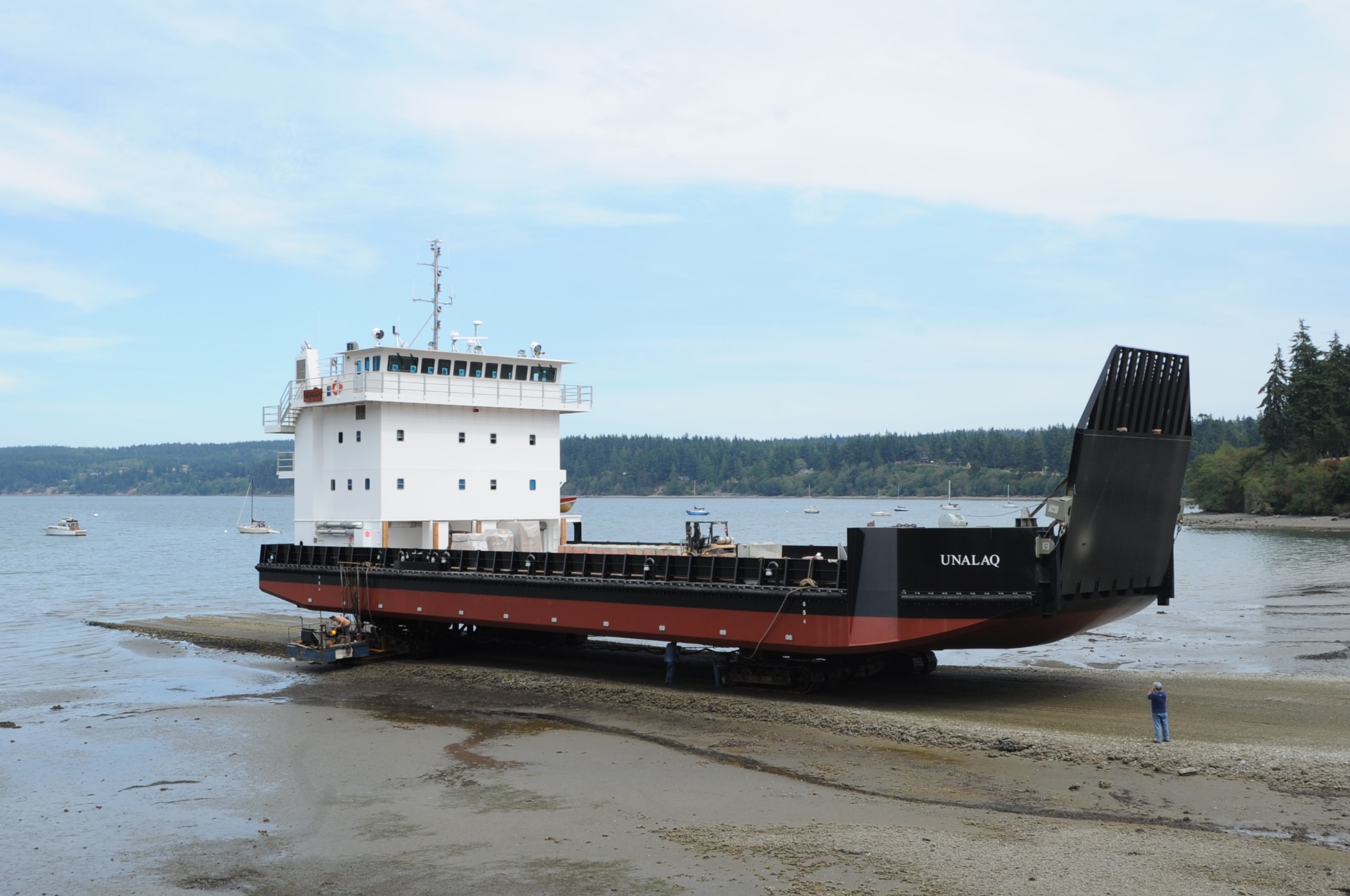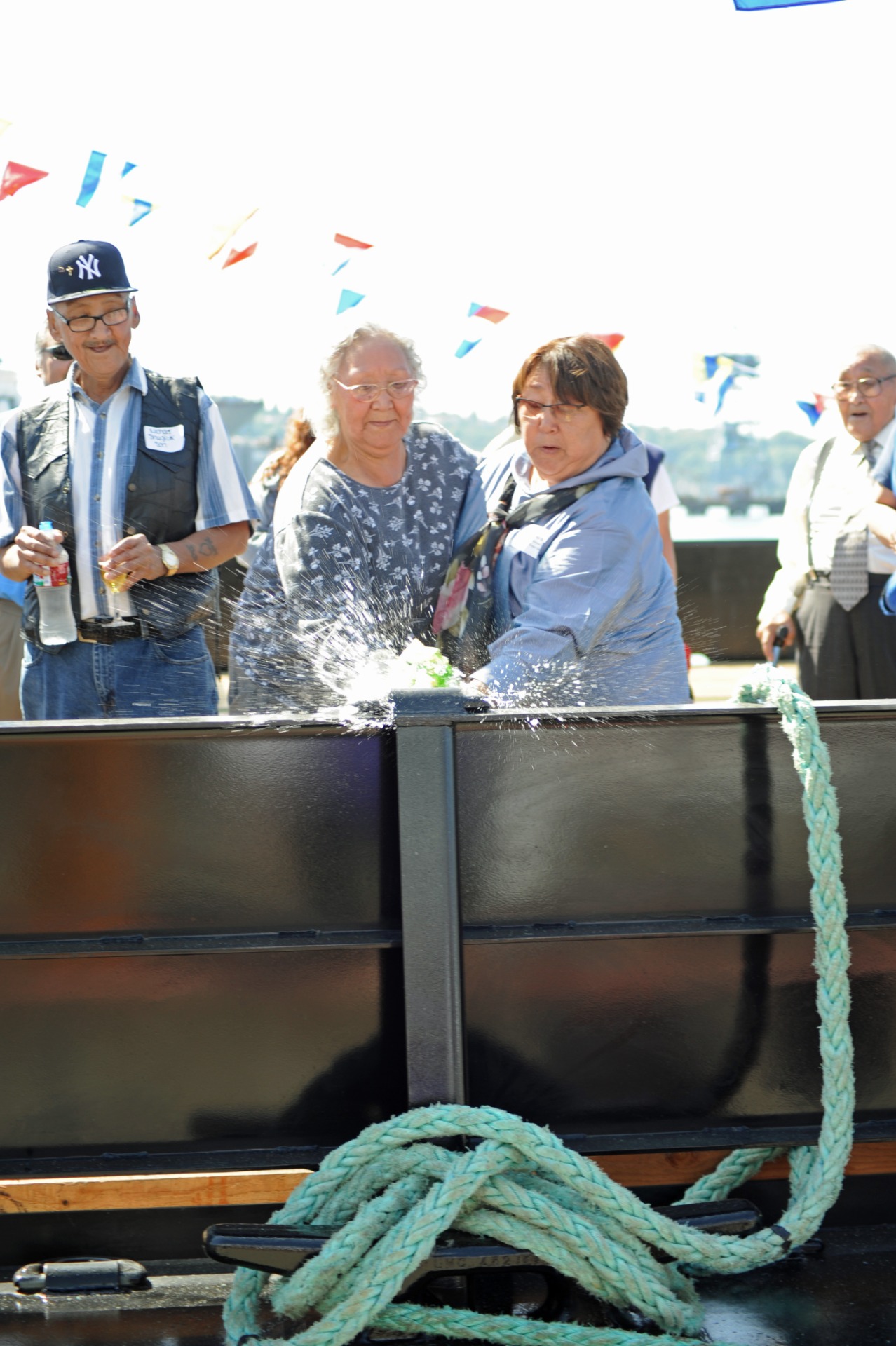 150' X 50' X 8' LANDING CRAFT
In 2013 Bowhead Tranport Company, LLC a subsidiary of Ukpeaġvik Iñupiat Corporation (UIC) an Alaska Native Corporation from Barrow Alaska contracted Nichols Brothers Boat Builders to build a new 150' x 50' x 8' Landing Craft to operate in Arctic coastal villages of the North Slope Borough of Alaska. The landing craft is built to withstand long voyages between the Pacific and Arctic oceans carrying supplies to remote locations.
The vessel was designed by Columbia Sentinel Engineering, Inc. The hull, including the main deck is constructed of steel, while the deck house and pilot house are constructed of aluminum.
The vessel is powered by three diesel Caterpillar C-18 DITA Commercial EPA Tier 3 engines, rated 600 hp @ 1800 rpm, turning 2.57:1 remote mount Twin Disc reduction gears. A pair of John Deere/Marathon 75-kW gensets generate electric power.
The open cargo deck is 5,000 sq. ft. and can hold 400 Tons of freight. The 27' x 24' Bow ramp allows for easy loading and unloading of cargo from beach access. A 20-Ton Deck Crane is also installed to support cargo loading and unloading.
Additionally the vessel has 16 berths and a galley that seats 16 people. The landing craft has been in operation since November 2014 and has served several purposes. In the summer it transports much needed supplies to the remote North Slope Villages in Alaska, and in the off season it has accommodated scientific researchers and has been used as a transport vessel to transport crew to and from other vessels amongst typical landing craft duties in Alaska and Washington state.