S-186 Mount Baker & S-187 Mount Drum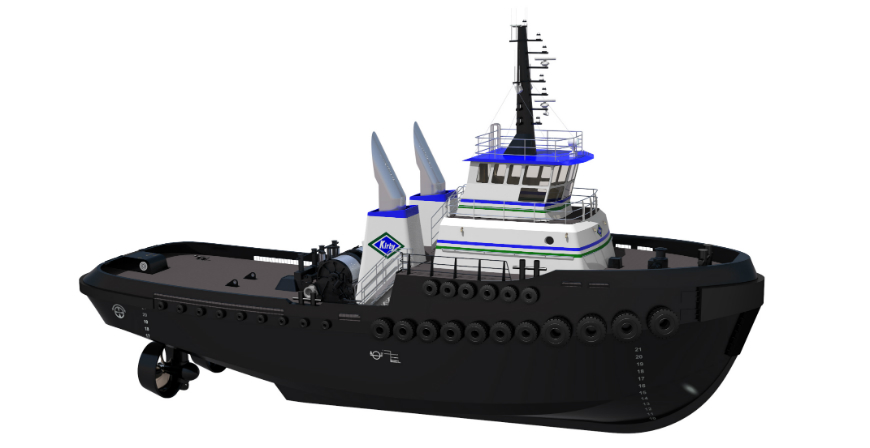 (2) 120' x 35' Twin-Screw Tugboats
Nichols Brothers Boat Builders is building two (2) new 120' x 35' x 19'-3" twin screw tugboats for Kirby Offshore Marine.
The Jensen Maritime Consultants design will be powered by two Caterpillar 3516C, 2447 BHP at 1600 rpm main engines with Reintjes reduction gears turning two NautiCAN fixed pitched propellers with fixed nozzles. These vessels will also have two C7.1 Caterpillar generators for electrical service. Selected deck machinery includes one TESD-34 Markey tow winch, one CEW-60 Markey electric capstan, and one Smith Berger Tow Pin.
Nichols Brothers will deliver the first vessel in Spring 2017 and the second vessel in Fall 2017.