S-144 Sea Fighter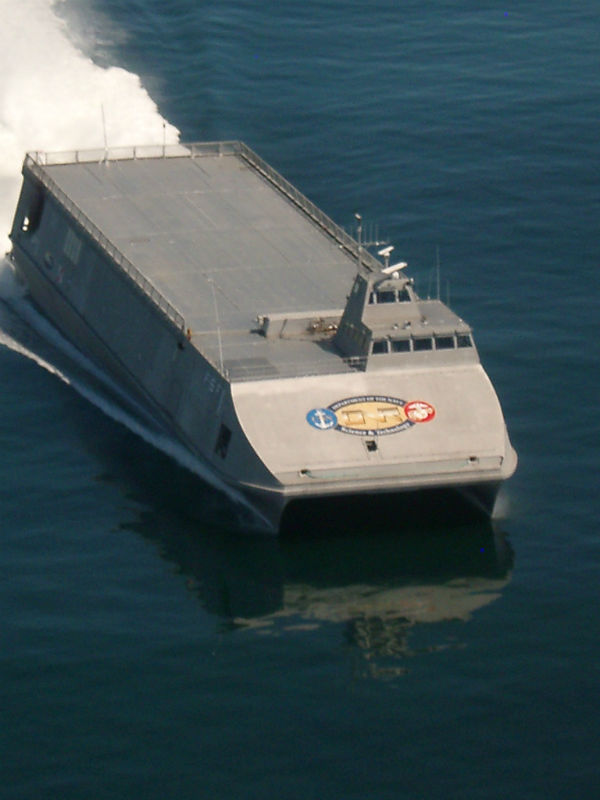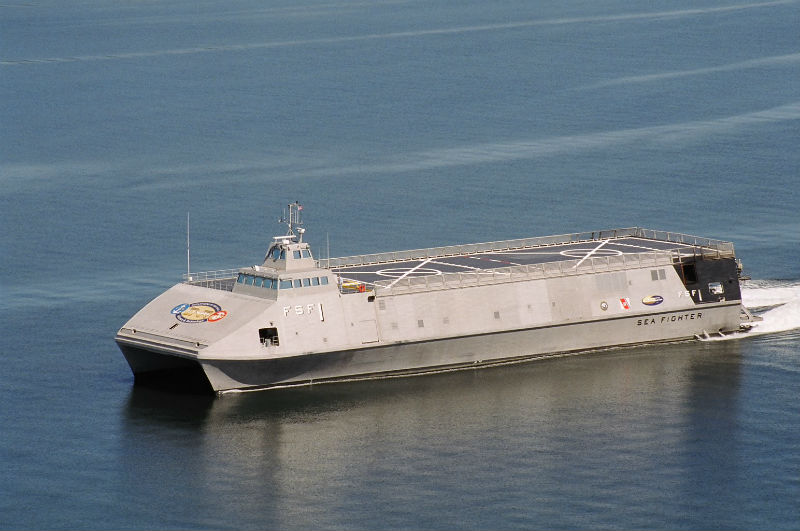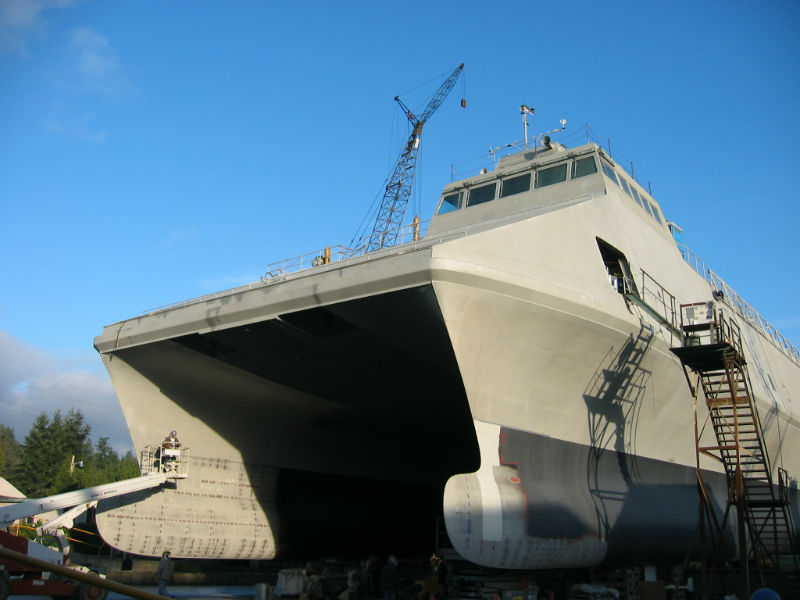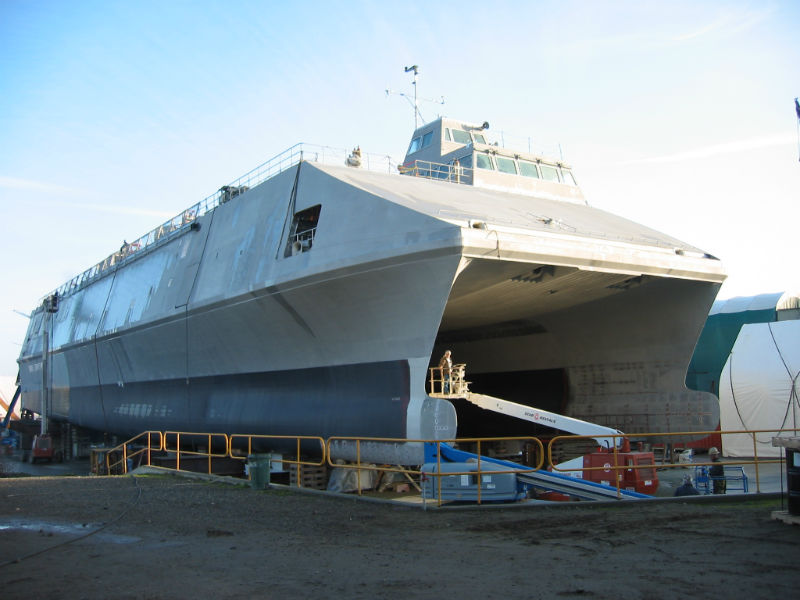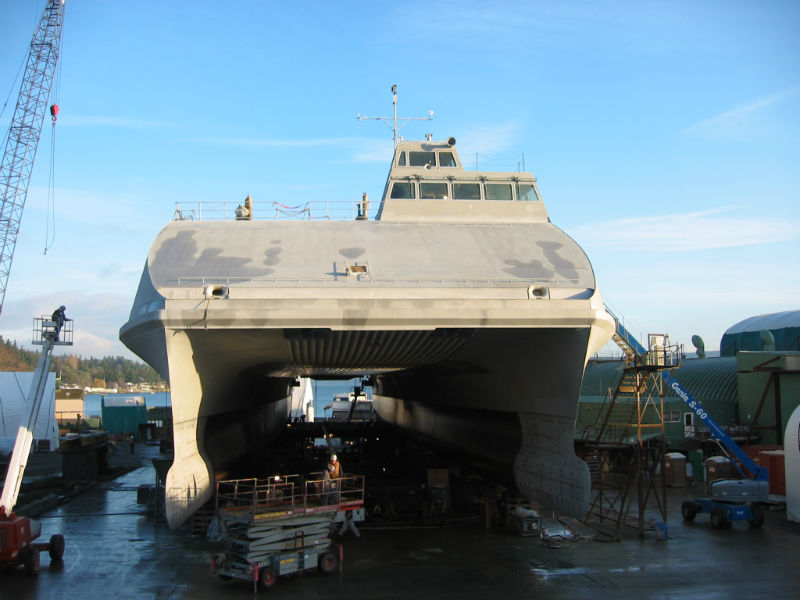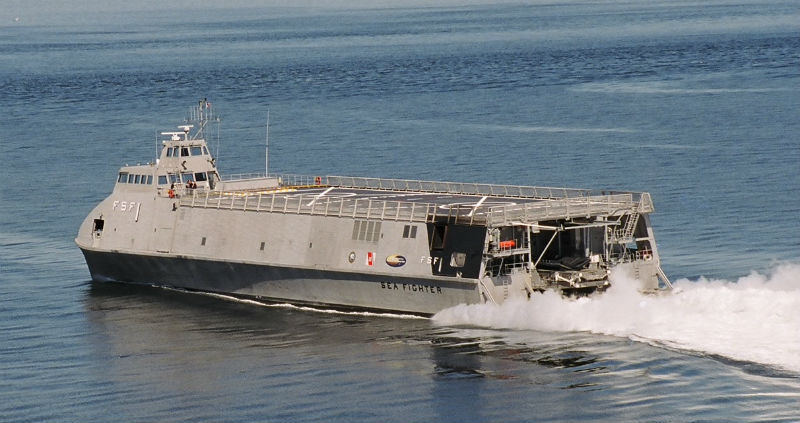 267' High Speed Military Catamaran
The Sea Fighter, also known as the "X-Craft" was built for the US Navy in 2005. This aluminum catamaran is the fastest vessel in the Navy fleet other than a few much smaller patrol boats. The Sea Fighter can reach speeds of up to 55 knots, nearly 70 mph. Because of the catamaran design the vessel is capable of entering waters as shallow as 11 feet deep.
The vessel contains a flight deck, which has room for two helicopters, while the stern contains a wide ramp to launch and retrieve small boats. Carried in the vessels mission bay are two "mission modules" 20-foot-long containers to carry equipment for different jobs.
The Water-jet propulsion coupled to engines that can change from gas to diesel allows for exceptional maneuverability. The vessel is also equipped with a T-shaped hydrofoil on the underside of the ship for a smooth ride allowing the vessel to cruise at 40 knots in 7-foot waves.
The Sea Fighter will carry a crew of 26 people - 16 sailors and 10 Coast Guardsmen. The Navy officially took possession of the X-Craft on April 30th 2005.