S-191 M/V Jamie Ann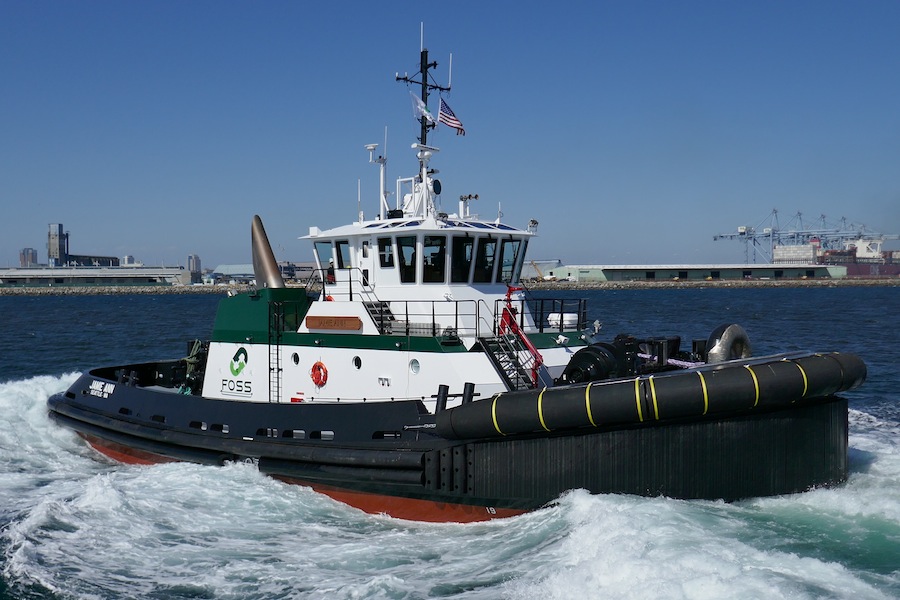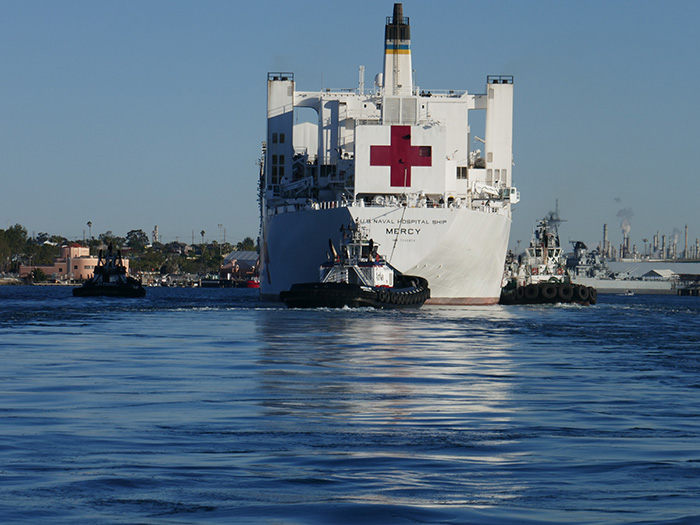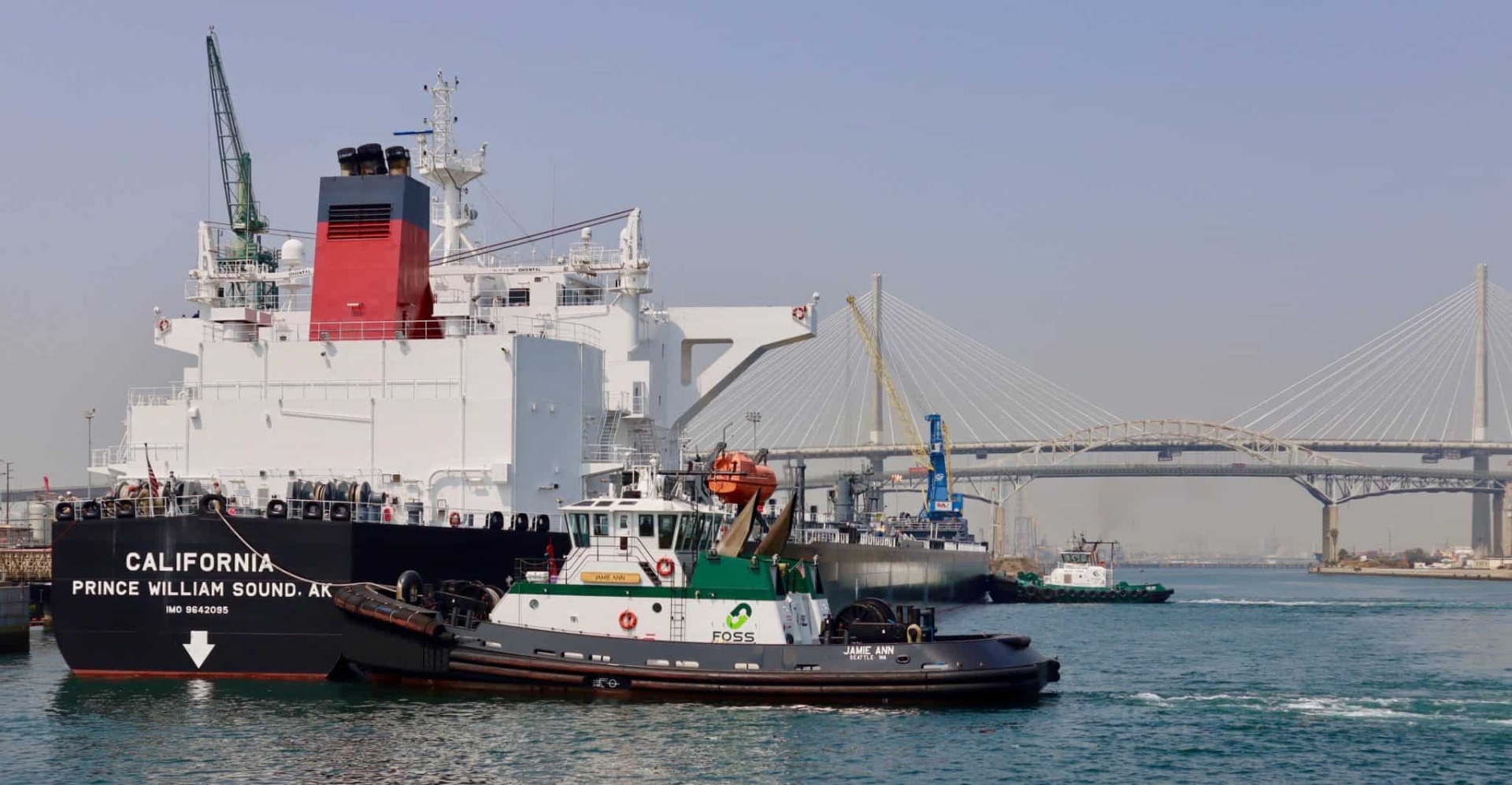 100' x 40' ASD-90 Class Tractor Tug
The JAMIE ANN is the first of four new ASD-90 tugs built at Nichols Brothers Boat Builders for Foss Maritime. Sisters SARAH AVRICK, LEISA FLORENCE and RACHAEL ALLEN have all been delievered to the Saltchuk Marine family of companies, including Foss Maritime.
The JAMIE ANN is stationed in Los Angeles/ Long Beach escorting tankers and containerships that call on the ports.
The tractor tug is equipped with two MTU Series 4000 Tier 4 main engines paired with Kongsberg US255 Z-drives, which exceed a 90 Ton on both the ahead and astern bollard pull. With a 6,866 horsepower JAMIE ANN was built to the most stringent emission standards. The MTU Tier 4 engines meet the US EPA's highest standards, reducing particulate and nitrogen oxide to near zero through a selective catalytic reduction system.
The Foss crew is accustom to operating efficiently and safely; therefore, Foss included upgraded vessel safety features during the build. Sound abatement was added by additional acoustic insulation in the engine and staterooms along with an acoustic enclosure around the hotel generator. Built-in bulwark doors were installed port and starboard for man overboard retrieval and safer boarding. The electronics package setup is standard to Foss' fleet for efficiency accross the fleet. Winch operations controls are located in the pilothouse, and improved wheelhouse visibility allows for safe operations.
The JAMIE ANN can perform offshore rescue towing operations with the large double drum Markey towing winch installed on the aft deck with a capacity of 2,600 ft. of 2.25-inch wire and 440 ft of 7-inch Samson Amsteel Blue. JAMIE ANN is outfitted with an anchor pocked and a Coastal Marine Enquipment anchor windlass.
Upon delivery from NBBB to Foss' homeport in Los Angeles, JAMIE ANN's first mission was to escort the Military Sealift Command Naval Hospital Ship USNS MERCY as it departed the Port of Los Angeles after being stationed in LA to combat the COVID-19 pandemic.