S-202 M/V Commander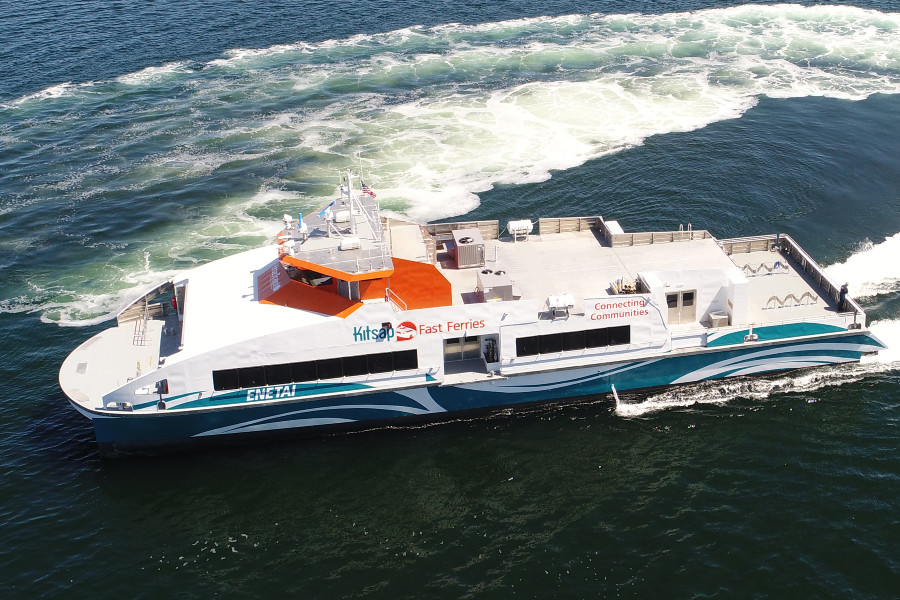 140' x 37' x 12' Aluminum High-Speed Passenger-Only Ferry
The COMMANDER, a 140' x 37' x 12' aluminum high-speed catamaran is the second-in-class vessel in a two vessel series for Kitsap Transit. The COMMANDER has been built to USCG subchapter K regulations. The class is among the first ferries to feature a selective catalytic reduction (SCR) exhaust aftertreatment system powered by two MTU Tier IV 16V400M65L main engines each putting out 3435 HP @ 1,800rpm, through ZF 9050 gears, turning Kamewa S71-4 waterjets, reaching 38 knots at full load.
The ENETAI the first-in-class vessel was built by NBBB and delivered to Kitsap Transit in September 2020. The portfolio for the ENETAI can be viewed in NBBB's High-Speed Catamaran Portfolio. Check out NBBB's sneak peek video of the ENETAI here.
Images of the COMMANDER to come following Delivery in July 2021.