S-185 Cetus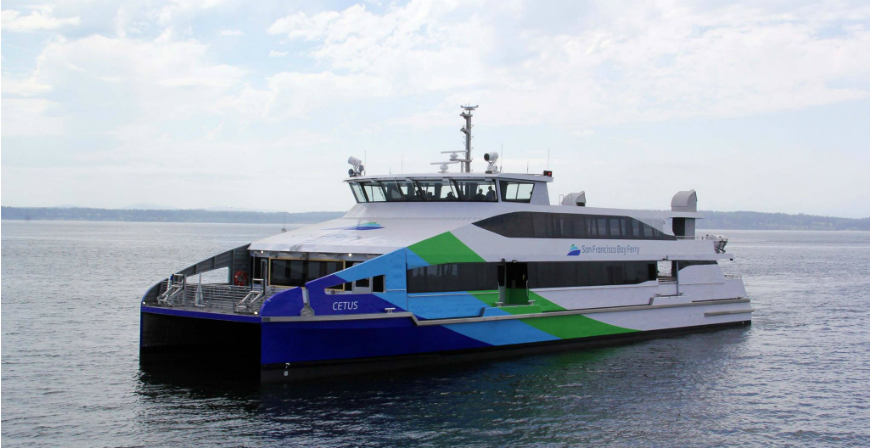 135' x 38' High-Speed Aluminum Catamaran
Nichols Brothers Boat Builders partnered with Kvichak Marine, a Vigor Industrial company to build two new High Speed Catamarans for San Francisco Bay Area Water Emergency Transportation Authority. Nichols was responsible for building the superstructure portion and marrying the hulls and superstructures together at their Freeland facility.
The vessels are numbers five and six of a series of vessels the NBBB/KMI team has delievered to WETA since 2009.
The all-aluminum 400 passenger-only ferries are an Incat Crowther of Australia design. The 135 ft x 38 ft aluminum catamarans will have a draft of 6 ft. 9 in. and will feature MTU 12V4000 M64+ EPA Tier III engines rated 1,950 BHP @ 1830 RPM coupled with ZF7600 reduction gears. An exhaust after treatment system will also be included. Service speed will be 27 knots.
The M/V Cetus was the second vessel, delivered in May 2017.