S-183 Vision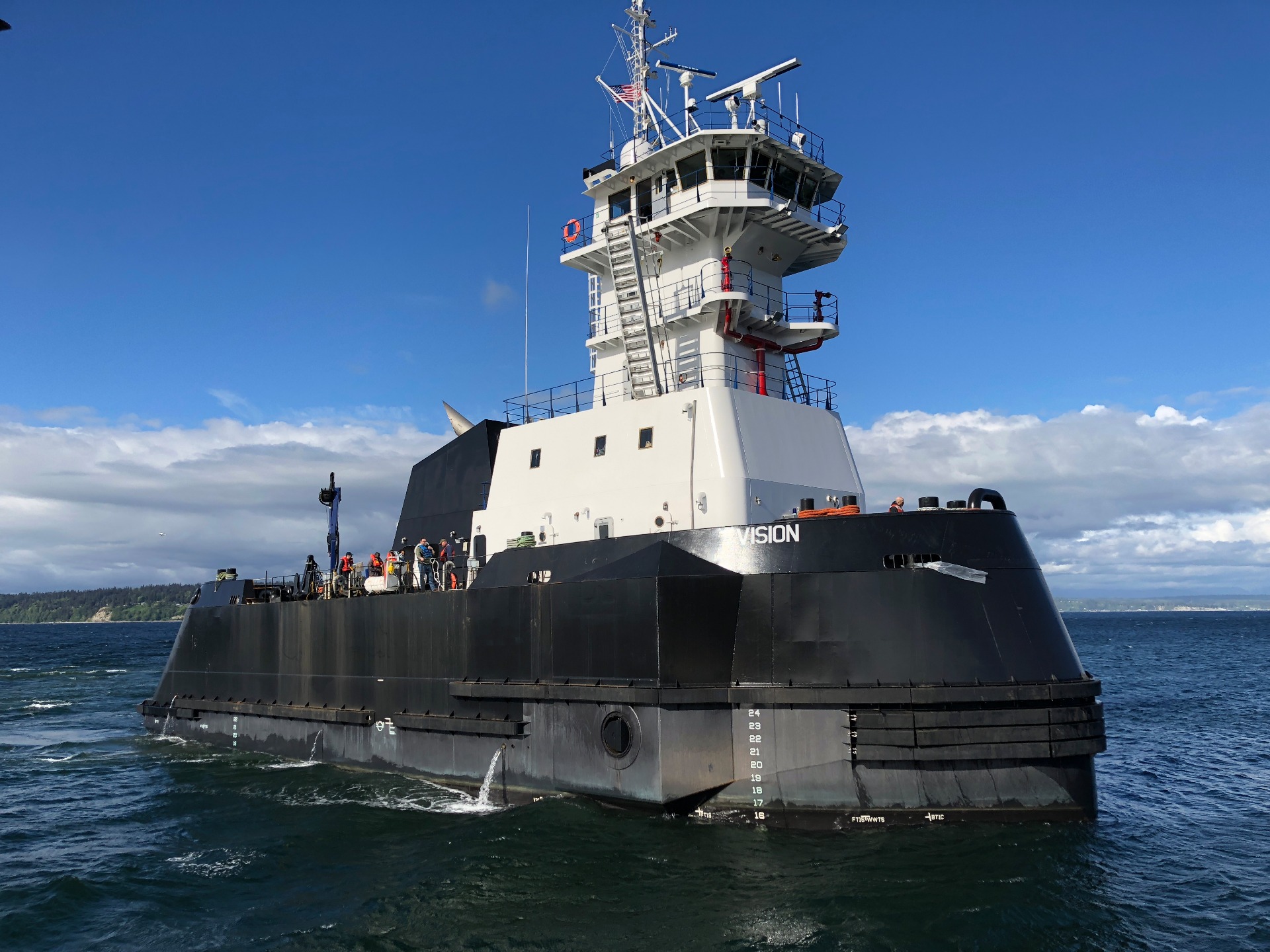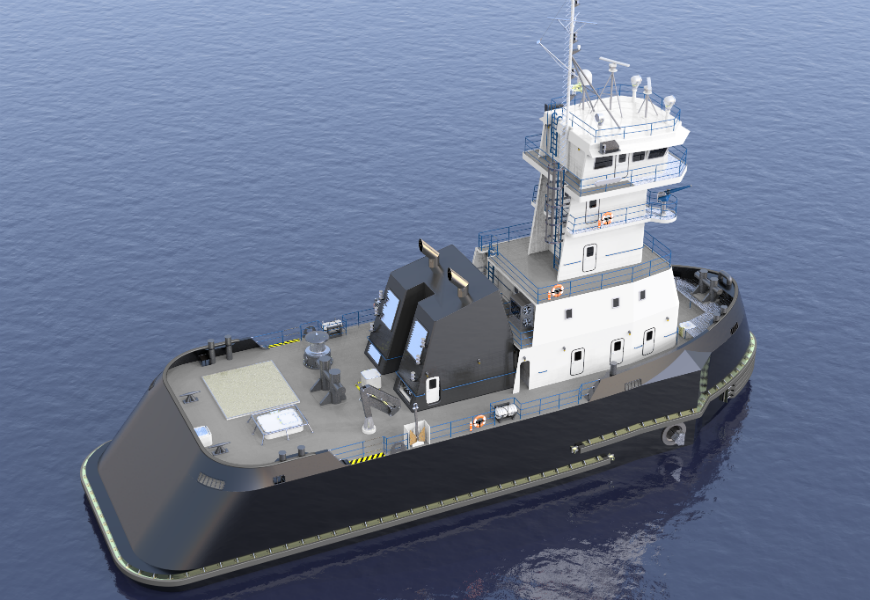 139' x 44' ATB Tug
Nichols Brothers is currently building the second of two (2) 139' x 44' ATB (Articulating Tug Barge) Ocean-class vessels. The first, the M/V Abundance was delivered in June 2017. The second vessel well underway at Nichols Freeland shipyard with launch scheduled for March 2018 and delivery mid spring.
The units are an Ocean Tug and Barge Engineering Corporation design; they are ABS-classed including Matlese Cross A1-Towing service/AMS/ACCU/UWILD SOLAS compliant and meet USCG subchapter "I". The vessels are flagged in the Registry of the United States of America, meeting all rules and requirements for unrestricted ocean pushing/towing service. The tugs are connected to the barge units by a Articouple hydraulic connecting pin system, and will each push a 501' x 96' barge.
The tug propulsion consists of two (2) EMD 16-710T13 each rated at 4000 HP @ 900RPM driving the Rolls Royce shafting and propellers through two (2) Lufkin RHS 3200 reduction gears. Electrical power is provided by two (2) Caterpillar C7.1 200 kW Tier III auxiliary generators, one (1) Caterpillar C9.3 200 KW Tier III generator with mounted fire pump and one (1) Caterpillar C7.1 138KW Tier III emergency generator system.