20m Windfarm Vessels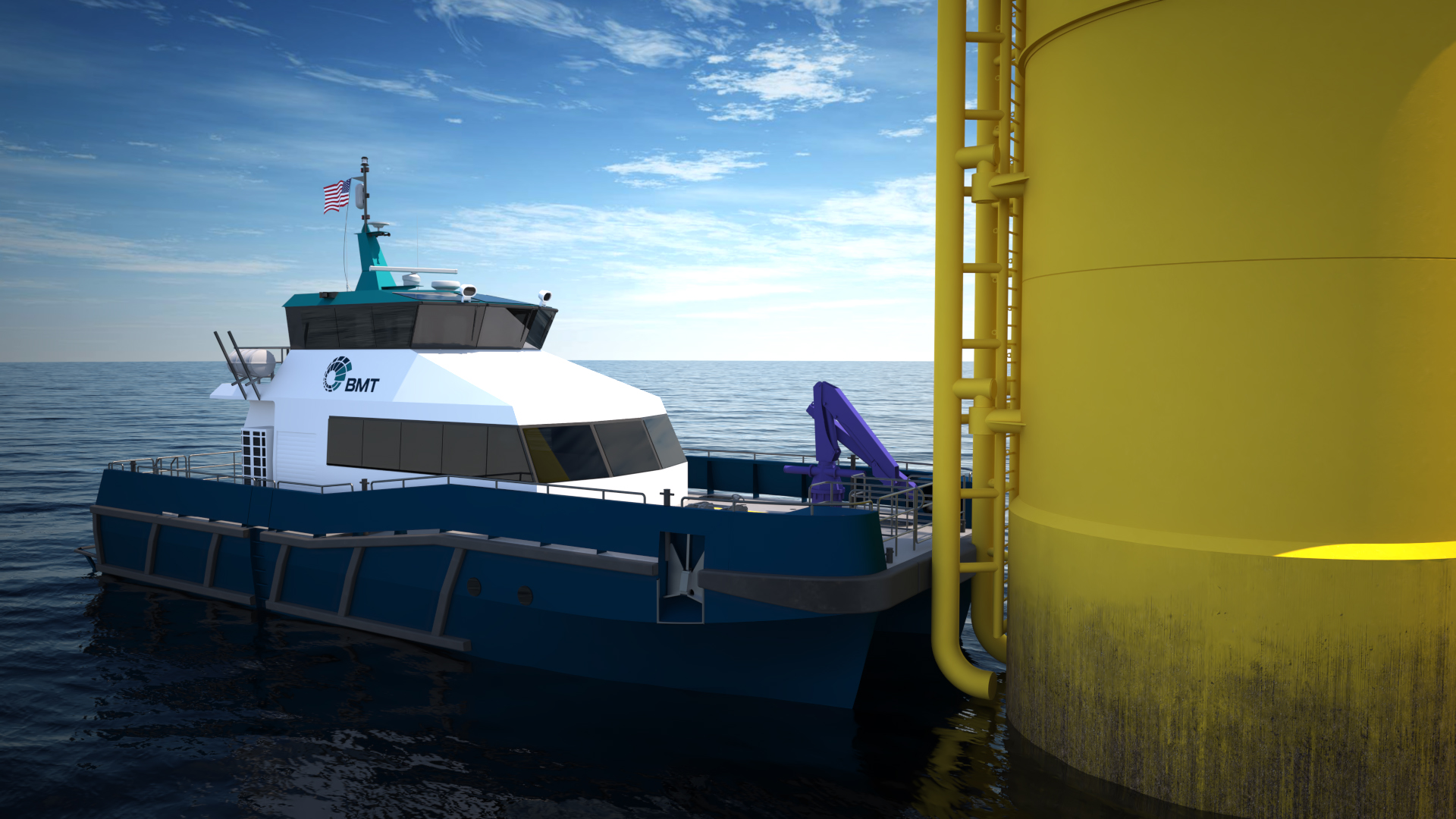 New to the Market
Together with BMT, NBBB offers windfarm vessels.
A high performing, proven platform, this 65ft design is currently already operating off the East coast of the US. A solid, stable ride along with exceptional maneuverability and superb technician transfer performance combine to make this medium sized vessel a valuable addition to any windfarm fleet. A number of twin and quad propulsion systems are available including Hybrid and diesel electric arrangements.
The resiliently mounted superstructure ensures noise and vibrations are kept to a minimum while flexible deckhouse and foredeck arrangements and equipment options ensure a high level of customization.